Family and Parent Engagement
Family Engagement Coordinator
Mrs. A. Harvey
Welcome to Westside Elementary School. We are proud of our dedicated, experienced staff and enthusiastic learners! As demands and complexities of teaching children increase, it becomes more evident that we all need to work together to insure that our children reach their highest potential. We believe that all of us – the school, parents and the community – must work together in an extended family environment to ensure success for all of our students. We believe it is everyone's responsibility to empower children with the creative, intellectual, and decision-making skills. This is necessary for students to become academically, socially, physically, and emotionally successful and responsible.
Please click the file link above to view our 2019-2020 Title I documents
P.A.C. the house out for Pizza with the Principals
Parent input is a vital component of the Title I Program. We invite parents and family members to join the Parent Action Committee (PAC), which meet once per year.
The purpose of the PAC is to develop and revise Title I documents such as the Family Engagement plan and the School-Parent compact. Parent suggestions are always welcomed and encouraged throughout the school year and from the Parent Satisfaction Survey every spring.
Your input also guides the planning of the workshops and activities for the next school year, which we include in our school's Family Engagement Plan. We gladly welcome your input and ideas!
Join us in the WES Cafe on October 17, 2019 @ 5:30pm
Contact Amethyst Harvey if you are interested in more information about PAT at 478-929-7820 ext. 47114 or at amethyst.harvey@hcbe.net
Parent and Family Resource Center
Our Parent and Family Resource Center is located inside the FEC office Room 703, next to the WES Cafe'. We have community resources, at home reference sheets, and parenting guides. The Parent and Family Resource Center is always available, stop by and pick up information and please feel free to give us your input while you're here!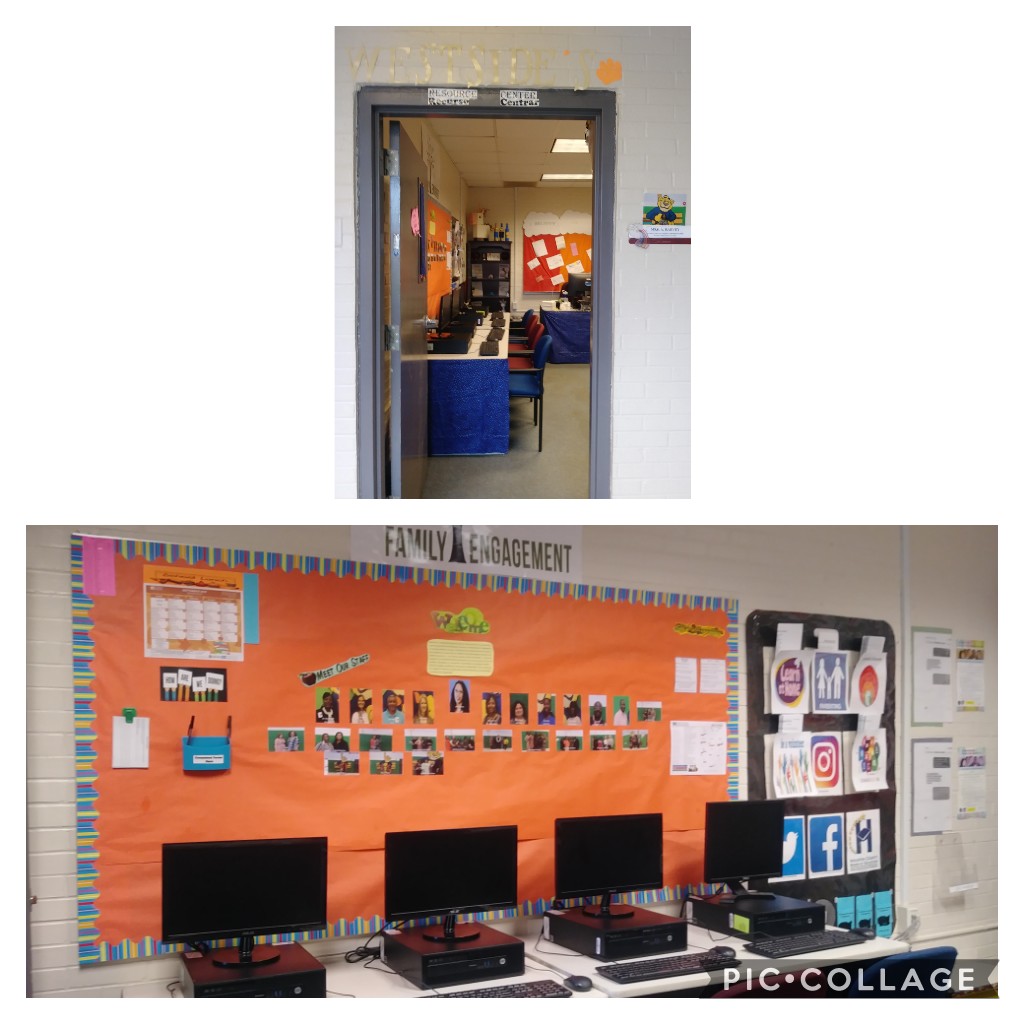 Become a Volunteer!
Volunteering at Westside is fun, easy, and important to the success of our students! All Houston County School System volunteers are required to pass a background check and complete volunteer training.
Clearance is good for five years an accepted at all schools in the county. A background check application is available here, in the front office, or in the Family Resource Center. Please feel free to contact Amethyst Harvey at 478-929-7820 ext. 47114 if you have any questions about your clearance status or how you can volunteer. We look forward to having you here!
Georgia School Grades Reports:
Feedback/Comments/Suggestions
We welcome comments and feedback, on our school and our programs. Please contact Amethyst Harvey Family Engagement Coordinator, at (478)929-7820 ext. 47114 or complete and return the Parent Feedback Form .